Heya,
As a lark I searched the Druids grove... and yay, it's still here.. err, but it looks a tad better than the old EZboard one, hahah. How I loved this spot back in the golden age of EQ. It was the place to be! Ohh, the drama!! hahaha... God, how I miss those days... Paw of Opalla camping? Heh, I remember spending my first 9 play days in Tox forest.. I thought that was the whole game. ..well, that was EQ on release, what at least two years ago?.. wait.. fuggin 10 years or more.. WTF. GRIFFIN TO TUNNEL!!
Well.. I still miss peeps from Bertox. Aluii, Naryanann, Hoknar, Nehna, Lilli, Liliyana, Remolwen, Steerpike [RIP], March, the whole ToP and TG guild... Just to name a few that have passed by that never were forgotten. I dunno, I have met hundreds in MMO's.. but those few, the very few, the ones that shared how to play an MMO in the beginning. You will always be closest to my heart.
I miss you =). I hope this is a breadcrumb that might connect one or two of us...
....Here are some photoshop antics from the old days.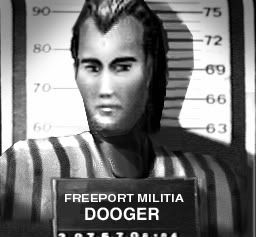 All the warmest regards if anyone should stumble by from the old days.
Cheers,
Dooger, 50 Druid, Bertox on release.